Are you an indie developer who's been meeting many head-scratchers as to what to do about your taxes? There's setting up the actual business, figuring out what you can and can't deduct, working out of your home, having team members overseas, treatment of your development costs, and so much more! Most tax books are so dry, dull, and boring but most of all, they're usually meant for more traditional kinds of businesses. In this pocket tax guide complete with citations of Internal Revenue Code sections, court cases, and other authoritative materials, the tax concerns of the typical indie developer are addressed in a manner that is easily understood by people who make and play games.
---
Many people dream of quitting their job and making money in pants-free bliss. But "making money online" means different things to different people: perhaps they'd like the security of a 9-5 job but hate going to an office. Maybe it's starting an online business, or simply finding random ways to pick up cash with a few keystrokes or swipes. Whether your goal is to build up bits of residual cash online to bolster your savings or to completely ditch the race race and never have to put on pants ever again, this guide has something for everyone: even most tech-unsavvy person out there who wants to make money online!
---
The Tao of Gord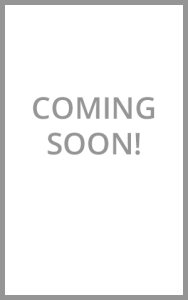 The year was 2001: technology was going through its awkward teenage years and Tom Green bestowed upon us what many filmgoers and professional critics deemed the most vile cinematic diarrhea to ever rust the silver screen, Freddy Got Fingered
. I did not see this film until I was 28 years old, working a nightmare job while trying to keep my eyes trained on being able to live off of game development, and questioning the Kool-Aid my generation was told to swallow: watching Freddy Got Fingered numerous times gave me a new lease on life. The Tao of Gord examines how we can find beauty and inspiration in things we're told are terrible and finding a refuge in audacity when you're questioning everything you are "supposed" to aspire to. It's a film analysis, a cultural examination, and a memoir all in one.