Sonic Toad: A Pad for Indie Developers, Creatives, and Misfits
Sonic Toad is a place where indie game developers, writers, and other creatives and entrepreneurial types can let loose about the indie life and get the help they need to jumpstart kick-ass careers: whether your bag is being a game dev, freelance writer, or just a professional hustler.
There's a lot of struggle that goes with the indie developer life that people who don't live it simply don't understand: Development Hell and feeling like your game will never see the light of day. Working multiple jobs/gigs while trying to get a game released, all while people are telling you you're stupid for following your dream. All creatives suffer some kind of stigma for being risk-takers, but there is really nothing compared to the vitriol that game developers receive for their craft despite all the eyesocket-grinding labor that goes into it!
Why the name Sonic Toad?
Well, the full name is Sonic Toad Media & Consulting but that's a bit of a mouthful. Merriam-Webster defines "sonic" as "having a frequency within the audibility range of the human ear." I've definitely felt like my struggles weren't audible to most human ears and upon forming Playcrafting's business curriculum and reaching out to hundreds of developers trying to start studios, found that many felt the same.
Then as for the toad half of things…
When I decided to form a second business and website, primarily as a place for my consulting clients to go, I could've just called it Rachel Presser Consulting, a combination of my initials, or something boring like that. Or consulted a thesaurus to dig up some synonym for "greatness". Had I stayed in the financial industry, I probably would've had to. It was even suggested to me by a business coach that my name was "outdated", that cute names that have nothing to do with what you offer are a holdover from the 90s.
But game developers can take pride in their often strange names! Going from my experience in the instruction and convention circuits, also more likely to trust someone who looks and talks like them. Ergo, naming my new consulting and media biz after my (gone and missed) toad, Yael.
And Because Toads are Wonderful
Yael and I went through a lot together. Whenever I tell people about all her behaviors and the things she did, they're shocked. I was very blessed to have Yael in my life. I miss her a lot.
Soon, I will adopt a rescue toad since I am emotionally ready and the construction on my building finally stopped.
With that said, toads are very underrated and misjudged animals. People often hurl "toad" as an insult, but how can people put such a negative connotation on such sweet and peaceful creatures who can really take to humans if you just give them a chance?
Then as for this Rachel Presser character…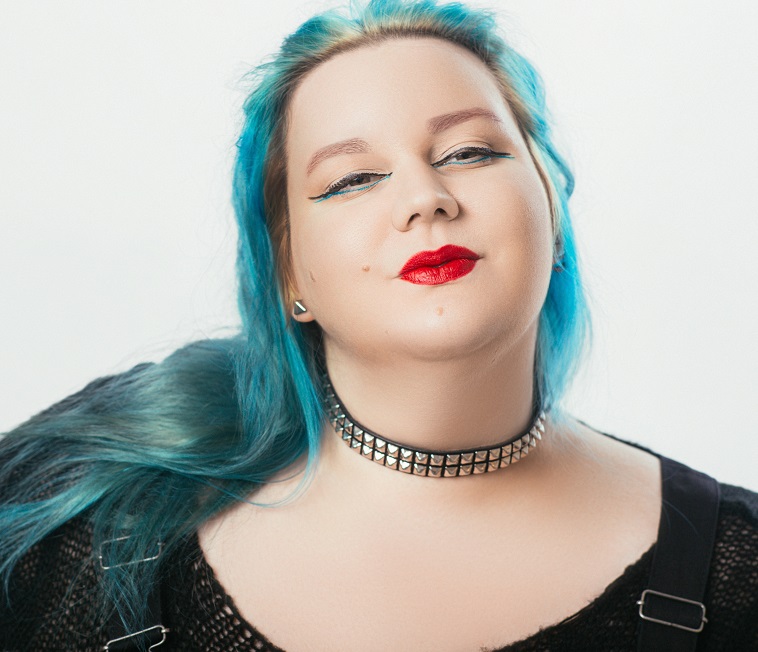 I'm a freethinker who feels that life is too short to wonder what could've been. I'm many things because I don't identify myself by what I do for a living because I think that's a serious problem our society has. I am active in the punk and hardcore scene but don't limit myself on music types. (True confession: I enjoy vaporwave and not ironically.) I'm a writer, ranter, friend to amphibians/crazy toad lady, tea enthusiast, gamer of over 25 years, friend to other strange humans, advocate for the things I believe are basic human rights, and I love to watch terrible movies and analyze the stories behind them.
Professional Bio
I co-ran Himalaya Studios as CFO and Executive Producer from 2011-2017, with my first producer credit being Mage's Initiation: Reign of the Elements. I spearheaded our successful six-figure Kickstarter campaign in 2013 (game expected to release in 2017) and teach classes in various business disciplines for game developers at Playcrafting NYC.
Subsequently, I've gone on to speak about business and crowdfunding issues for game developers at events like Indiecade, East Coast Games Conference, and Gameacon among others and am a frequent guest lecturer in MBA programs (both in and out of games-related disciplines.) I hold both a BS and MS in Accounting and am an Enrolled Agent (EA), still licensed but no longer work in the taxation field. I've done taxes for literally everyone from welfare recipients to multi-millionaires. I wrote The Definitive Guide to Taxes For Indie Game Developers in 2015 to provide the very first concise pocket tax guide with citations meant specifically for game developers and by a game developer.
Sonic Toad started out as just a studio-like name for my consulting work but I decided to turn it into something more. Being a game developer who left the professional sector, I recognized the need for a new place for my compatriots to dish about the vagaries of the indie dev life. Not just on the business and creative sides of development, but things like interpersonal relationships (friendships, family, dating/sex), finding other sources of income, creative dilemmas like game designer's block, and random rants I just felt the need to share with the world.
Oh, and Toad Tuesdays where I talk all about toads. Because not only do we need a break from talking about our games and business all the time, just like game developers toads also don't get enough love and not enough people understand these amazing animals.
(Update in 2017: I inadvertently killed my blog. Decided to resurrect it after GDC 2017. But Toad Tuesdays is taking a break for a while, it was too rough emotionally after Yael's passing and I'd like to wait until I welcome a new amphibious companion into my life.)
Sonic Toad Publishing
I resigned from Himalaya to focus on Sonic Toad because come 2018, I will be joining the "indies funding indies" movement as a publisher focusing on game creators from marginalized groups and titles that promote resistance and speaking out. (Don't worry, there'll still be room for totally off the wall things like Clam Chowder Hub Run.)
Look out for a Games header on this site soon!